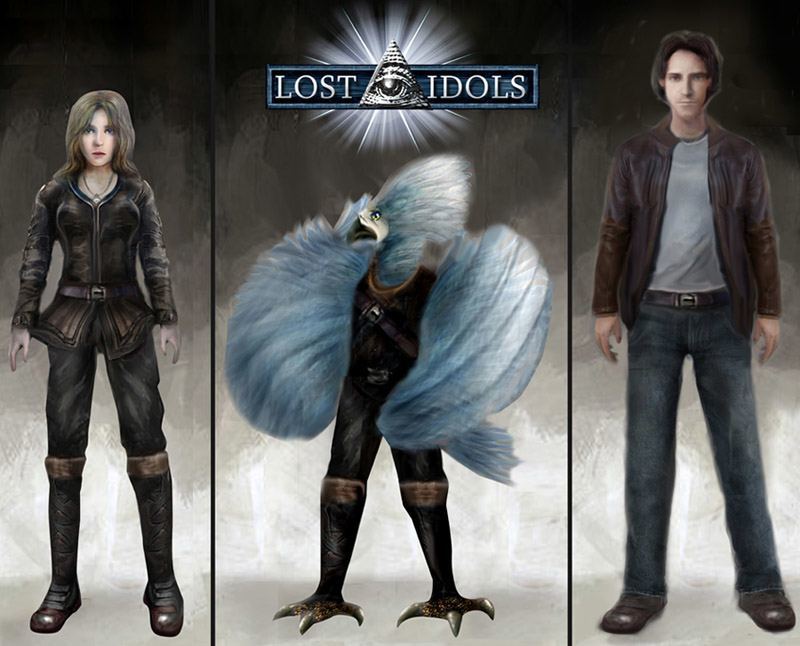 Illustration for Cassie, Kesper and Jett from Lost Idols Book 1: Lair of the Water Serpent
Genre: Fantasy/Horror
Status: In progress
Summary:
On Gaia, there are four dominant species: Humans, Setras (Human mammal hybrids) Tikaris (Human bird hybrids) and Enkos (Human reptile hybrids). The planet's history is shrouded in myth and refers to a cataclysmic event 10,000 years in the past.
In a world where prejudice between species is commonplace, Cassie Davenport travels with her explorer uncle Jett and his Tikari navigator Kesper to Loch Vann to uncover the truth about sightings of an Enko serpent god.
Plagued by nightmares and growing supernatural powers, Cassie faces opposition from the fearsome Enko preacher Lord Ren, and also Human invaders not from her world, who seek to take control of the gods.