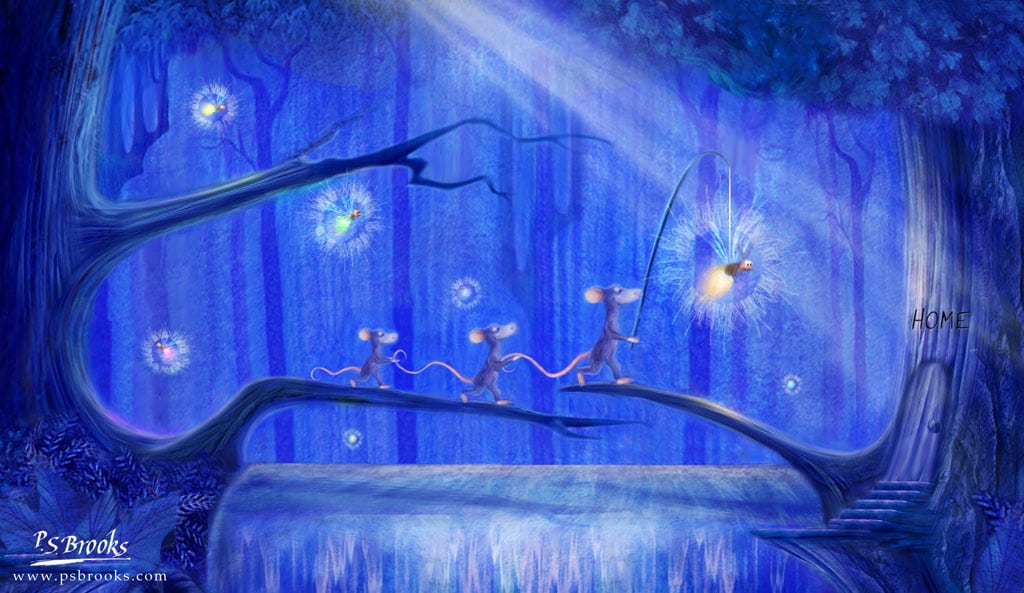 Time for an update again!
Been very busy lately with getting portfolio up to date and continuing with the Twitter weekly Colour Collectives. There are a few new characters which I'd like to get into picture books: the three mice taking a stroll through the forest with firefly light to guide them, and Squirrel & Bear. More than anything, Squirrel wants to be a Flying Squirrel and his best friend Bear will do anything he can to get him into the air.
Also busy getting Sally marketing promo stuff together – it's almost all together now.
This week I've been redrafting my cyborg guinea pig YA sci-fi/horror and am getting that to a stage to approach agents and publishers. Got to get the story of Jupiter the bionic guinea pig onto the shelf!
Big Summer movies are just around the corner and just started Game of Thrones again.
Will update again soon!
Patrick